Five months ago my Hiptett recorded a new album.
Here is the first review :
Very proud of Michael Steinman's beautifully written review :
https://jazzlives.wordpress.com/tag/frank-roberscheuten/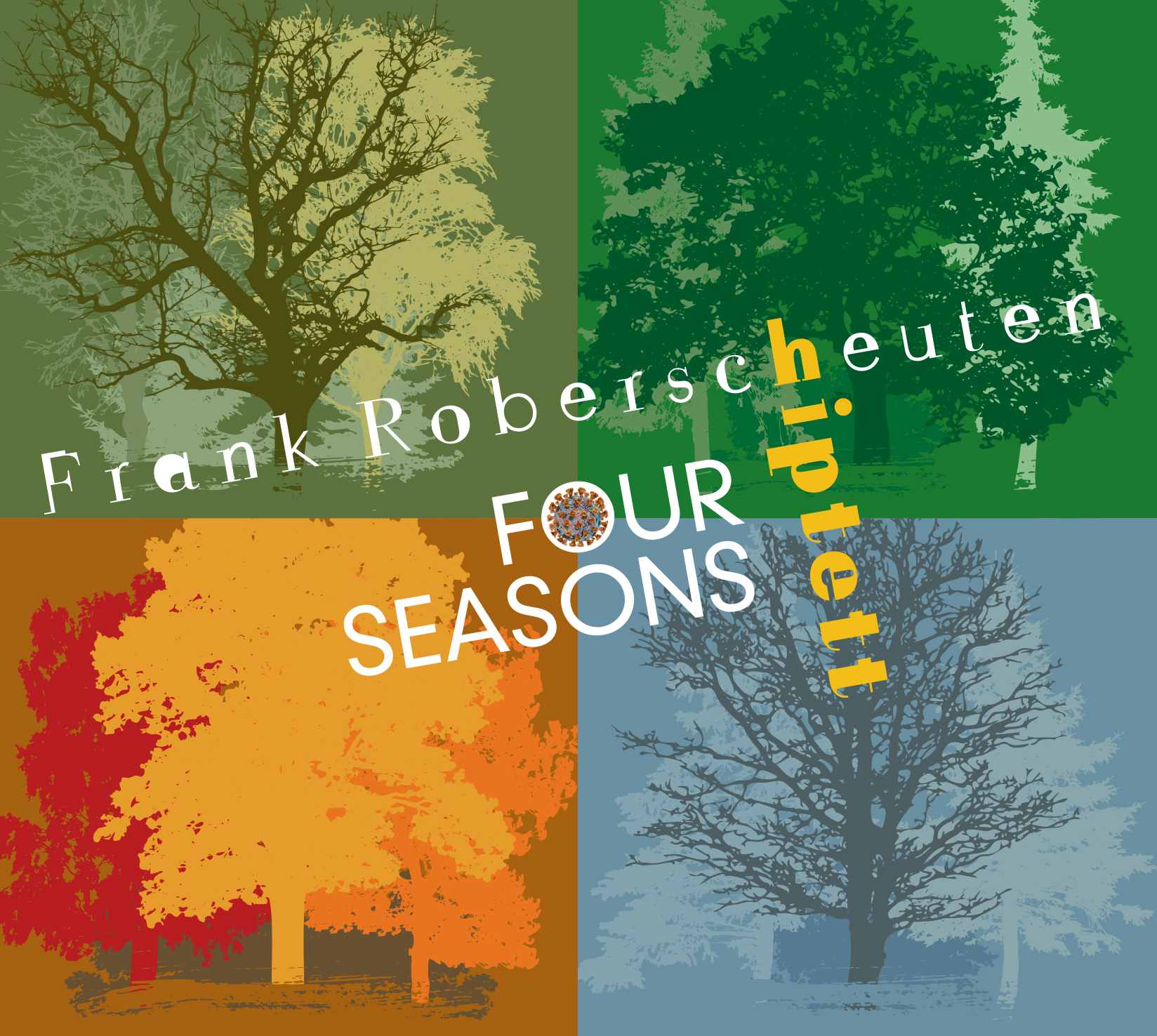 The title of this double CD is "Four Seasons". Every season starts with the original Vivaldi composition, transcribed for my jazz quartet. For the rest you'll hear jazz standards and original compositions for each of the different seasons.
This is the first number on the new album, Vivaldi's Spring.
LINER NOTES
About one year ago the world we live in changed dramatically. Our social and in some cases professional lives, have been reduced to almost nothing.
A stable factor in this turbulent year, however, was nature. The days passed like every year, season after season.
These changes of nature inspired Vivaldi in the early 18th century to compose his famous "Quattro Stagioni".
The four seasons are, indeed, very inspiring with all the different colours, sounds and wonderful perfumes.
They motivated me to produce this recording with my Hiptett, featuring different musical guests.
This album consists of four parts, each starting with a transcription of the original Vivaldi composition, supplemented with jazz standards and my own original compositions.
Vocalist Shaunette Hildabrand created lyrics for each season. Her input and that of Olaf Polziehn, Jos Machtel and Oliver "Bridge" Mewes are impeccable.
Bert Boeren, Hein de Jong and the vocal quartet add interesting textures to the CD.
As always, Geurt Engelsman did a fabulous job with the recording.
Just contact me if you would like to order this double album.
frank.roberscheuten@planet.nl, or phone.
Enjoy the Four Seasons with the Frank Roberscheuten Hiptett.